It is one of the nicer parts of my job to be able to call someone up and tell them they have won a competition.  From personal experience I made sure that our winner knew exactly who I was and what they had won as whenever I have "won" things in the past it has usually been with a super catch!
But it was lovely to tell our winner poiresauchocolat that her Maltesers Chocolate layered cake was chosen from all those shortlisted and from the runners up to win the very smart Kitchenaid mixer.
She was SO excited about it that she blogged about the competition and her winnings -check out her blog Poires Au Chocolat
"Not only do I get that gorgeous (and it has to be said – sexy) mixer, but my cake is also going to be sold at Lorraine Pascal's Ella's Bakehouse in Covent Garden for a day (not sure which yet) with the proceeds going to my choice of charity. I think I'm getting some Maltesers products too…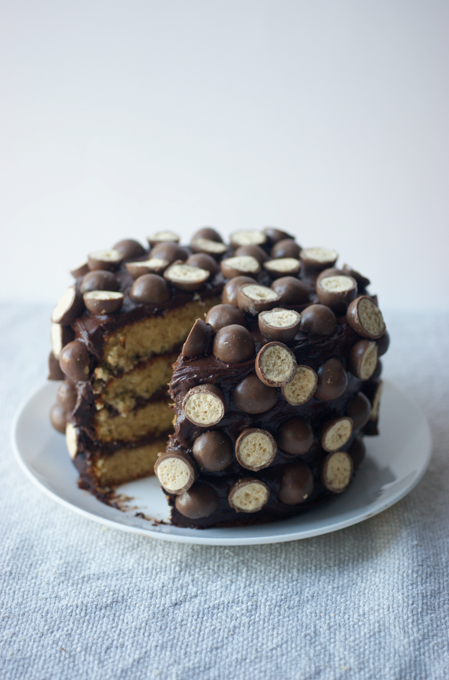 For my charity, I chose Guide Dogs. As someone with fairly bad slight that can thankfully be treated with contact lenses, loosing my sight is one of my worst nightmares. Whenever I am without glasses or contacts I want to cling on to anybody I know and trust – the world feels so alien, even at home nor somewhere very familiar. As a big dog lover too, I can see why having a guide dog would fulfill this purpose beautifully.  I don't know if much money will be raised, but that's my thoughts anyway."
We had some great runner's up as well.  Check out their Maltesers recipes at the Maltesers chocolate group or more specifically well done to Rebeccabakescakes the creator of Maltesers Cookies,
Melaniemelbob with her Maltesers fudge
We also have as a runners up Malty Maltesers Cupcakes by Iheartcupcakes,
Chocolate Malteser Ice-cream by Kristin
and last but by no means least Saffron and Malteser Brioche by ZoshJosh
Well done to all our winners – please keep sharing your recipes and add your fab photos!