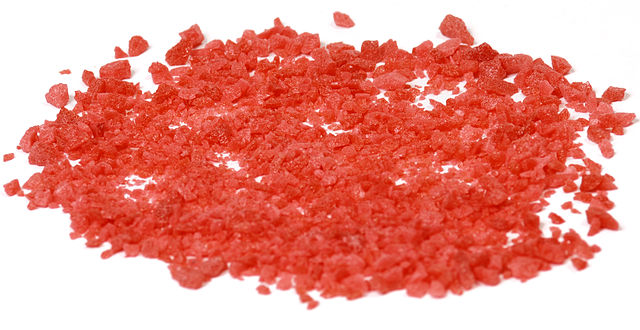 Get Popped! It's the 40th Anniversary of Popping Candy
Back in 1957, research chemist William Mitchell patented Pop Rocks. And, in 1975 to the amazement of the public, this fizzing, popping and mouth-tingling sensation was introduced in the States. After some abortive attempts at marketing, the product spent time in hiatus as problems such as its short shelf life and unauthorised redistribution damaged its reputation. Pop Rocks returned to the shelves manufactured through Kraft Foods and hasn't left since. In 2000, HLEKS – a Turkish company – concocted their own and through mass production is now the market leader. British experimental chef Heston Blumenthal recently prepared a range of popping candy desserts that caught the nation's eye and taste buds. No longer was the nostalgic childhood novelty solely for children – Pop Rocks were fair game for grown ups' recipes.
What is Popping Candy?
Popping candy is made of sugar, lactose, corn syrup, water and some colourings and flavourings. The solution is stirred and boiled and, as the water is steamed off, the candy forms. Carbon dioxide is then added under pressure of 40 Bar (600psi). Once the pressure is released the candy shatters into tiny pieces each with some trapped pockets of carbon dioxide gas. When you put the popping candy in your mouth it fizzes and pops as saliva releases the carbon dioxide in exciting explosions of gas and candy fragments. The amount of carbon dioxide is actually quite small, only about one tenth that of a slug of cola.
Popping Candy Recipes
They're a versatile addition to many desserts and, with some imagination, you can do more than just sprinkle them on top of a trifle.
Popping Candy Cake
Heston Blumenthal's spiced popping candy chocolate tart recipe for Waitrose
Popping Candy Christmas Pud
Serves: 8
Ingredients
150g soft butter/margarine
150g self raising flour
1 tsp ground cinnamon
150g caster sugar
2 medium eggs (whisked)
2 tbsp milk
100g blueberries
3 tbsp golden syrup
1 pack popping candy
1 pinch edible gold lustre
Method
Thoroughly and generously grease the inside of your pudding basin and set aside. In another bowl combine the flour and cinnamon and give it a quick whisk
In a large mixing bowl combine the sugar and butter/margarine until soft and fluffy. Add a tablespoon of the flour mix and the eggs and stir.
Add half of the rest of the flour mix and the 2 tbsp milk. Gently stir to combine and fold in the flour.
Add the last half of the flour mix and the blueberries. Again, gently stir to combine.
Pour it all into the pudding basin, levelling off the top with the back of a spoon. Cover tightly with microwavable cling film and prick twice with a fork.
Set on high for 5 minutes. Then set to medium high for a further seven minutes. Let the pudding sit in the microwave for 1 – 2 minutes after this before removing with gloves.
While it's cooking, combine the golden syrup and gold lustre powder in a small bowl.
Once you've carefully removed the pudding with oven gloves, take off the cling film (be aware of hot steam!) Place an upside down serving plate on top and then – carefully – turn the plate over (still holding the basin in place) so the pudding should slip out of the basin in good shape.
Cover with golden syrup and then very quickly sprinkle over the popping candy – some of it may pop off the dish – be careful!
For the unabridged recipe go to popping-candy-christmas-pud.
So there you have a few recipes to enthuse you. Why not let us know how you'll be celebrating the 40th anniversary of popping candy?